Fish & Tsang LLP,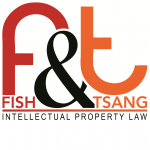 a premier full service intellectual property firm located in Irvine, California, is seeking a mid-senior level litigator.
The candidate must have 4+ years of intellectual property litigation experience including patent, trademark, copyright, or trade secrets litigation experience. Attorney candidate must be licensed to practice law in the state of California. Ideal candidate should also have patent prosecution experience, and preferably to have passed the Patent Bar.
The firm is growing in all aspects of IP practice, and has over 25 employees. The firm has a great collaborative environment and places a premium emphasis on actively strategizing and counseling for clients in all aspects of IP. The ideal person should also possess some industry experience that can bring another level of understanding and expertise. Besides having experience as a litigator, the person must possess strategic thinking skills to solve problems and excellent communication skills to relate to people both in and out of the office.
The firm is in an active growing phase, and has a friendly culture that aims to help its employees achieve career goals and at the same time maintain life balances.
We offer competitive salary with full benefits, including health, dental, vision, and 401(K).
Contact
Please respond to this posting with a copy of your resume and a cover letter as to why your qualifications would fit this position. Send this to: info@fishiplaw.com.
Additional Info
Employer Type: Law Firm
Job Location: Irvine, California