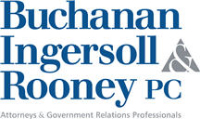 Buchanan Ingersoll & Rooney PC has an immediate opening for a Part-Time Trademark Associate with 3-6 years of trademark experience.   This position can be in Alexandria, VA or Washington, DC.  We need someone with experience in trademark clearance, guidance, prosecution, litigation, inter partes proceedings or oppositions and cancellations.  Licensing and due diligence experience a plus.  This is a non-partnership track position with a billing requirement of approximately 1500 hours.  Must be admitted in Virginia or the District of Columbia.
If you have excellent academic credentials and strong research and writing skills, then apply now through the link below.  We will need a cover letter, resume, all transcripts and a writing sample.
If you are excited but still have questions, contact Donna Nolan, Manager of Attorney Recruiting, at donna.nolan@bipc.com.
Contact
To apply, please visit this website: http://www.bipc.com/lateral-attorneys.
Additional Info
Employer Type: Law Firm
Job Location: Alexandria, Virginia or Washington, DC