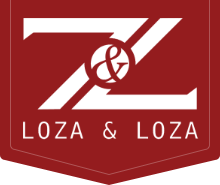 Loza & Loza LLP, a fast growing and dynamic intellectual property practice, is seeking an EE/software patent attorney with at least 4 years of experience in patent prosecution.
Firm Culture: Our firm is made up of experienced, tech-savvy, entrepreneurial attorneys, and we hope to add similar attorneys to our team. We have a cohesive group of attorneys with unsurpassed technical expertise and work quality. Attorneys set their own work schedule and hourly rate(s), and there is no minimum hourly requirement. This is a great opportunity for those who pride themselves in providing excellent work quality and client service.
Compensation: Our firm has one of the most generous compensation structures in the industry, matching or exceeding large firm compensation. Additionally, we have a yearly profit-sharing plan that rewards client origination.
Qualifications:
Electrical Engineering or Software/Computer Science Bachelor/Master Degree.
At least 4+ years of patent preparation, prosecution and consulting experience.
Strong grasp of complex technologies (e.g., you are the attorney your colleagues turn to for technically difficult/complex cases).
Large law firm or boutique patent law firm experience required.
Proven track record of developing clients.
USPTO patent bar registration and at least one state bar license and good standing is required.
The ideal candidate is a self-starter and proactive problem solver who can work autonomously and can handle significant client contact.
Contact
If you are interested in working with us, please send a cover letter, resume, and two writing samples (office action and published/patented application) to recruiting@lozaip.com.
Additional Info
Employer Type: Law Firm
Job Location: Nationwide or telecommute