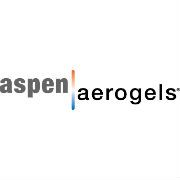 Aspen Aerogels Inc. is seeking a patent attorney with at least 5 years of experience in patent preparation and prosecution. The patent attorney will be responsible for helping the company articulate and implement optimum Intellectual Property strategies and will be a critical member of the legal team supporting the innovation oriented technology company. Key attributes include a solid patent law background, self-drive and established success in patent portfolio creation and management in a collaborative environment.
ESSENTIAL DUTIES AND RESPONSIBILITIES:
Identify and articulate IP opportunities in the Company's R&D, Process and Product
Development and other business functions, and assist in implementing the IP strategy
Perform prior art searches, articulate patentability, prepare, file and prosecute patent applications at the USPTO
Identify IP issues and advise on appropriate responses to third party actions, including performing relevant FTO analyses
Manage foreign patent and trademark procurement activities
Effective use patent/trademark databases to navigate the IP work flow along with support staff
Develop policies and procedures to ensure an appropriate IP protection in different business activities
EDUCATION AND EXPERIENCE:
Bachelor's degree in engineering or natural sciences (preferably in materials, chemistry or chemical engineering); Master's degree is a plus, but not required
JD from a recognized US law school and an active State bar admission
USPTO registration is required
5 plus years patent procurement experience in a law firm or in-house environment
IP related transactional practice
Experience managing foreign patent portfolio
Exposure to trademark issues
THE SUCCESSFUL CANDIDATE WILL HAVE:
Demonstrated ability to articulate complex technical/legal analysis and arguments orally and in writing.
Proactive approach to problem solving.
Demonstrated ability to thrive on challenges and react promptly and positively to a fast-paced work culture.
Current knowledge of substantive and procedural requirements for filings (including electronic) with the USPTO and PCT practice.
Strong interpersonal skills and an ability collaborate across the company and with outside and foreign counsel to produce tangible results.
Excellent organizational skills and ability to manage and drive projects and tasks with high attention to detail.
Must be able to work in a demanding environment with shifting priorities and deadlines.
Demonstrates high integrity and strong work ethic.
Contact
To apply, please visit this website and submit your resume and cover letter: https://www.aerogel.com/.
Additional Info
Employer Type: Small Corporation
Job Location: Northborough, Massachusetts