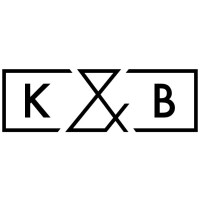 Kubota & Basol LLP is looking for a mid-level associate/attorney who has three to five years of patent prosecution experience. Electrical engineering and/or computer science degrees are required.
Compensation will match qualifications. Partnership prospects are high! Our office is located in Los Angeles, but we are open to remote working arrangements with regular visits to the Los Angeles office (when COVID allows).
We are a new law firm looking to grow--get in on the ground floor at a firm where you can shape the firm, our culture, and your own practice and development!
Kubota & Basol LLP - Our roots are in BigLaw, but we are not BigLaw. Kubota & Basol LLP (K&B) was formed to be distinctly different — free of the rigid cost structures and financial performance-focused expectations and competition that drive many law firms to seek the top of every measurable performance statistic, at the expense of their clients. We provide highest-quality patent legal services with the agility and flexibility to sustainably meet your patent needs into the future.
Apply via email to:
ebasol@kuba-law.com
Please include resume and academic transcripts (if available).
Additional Info
Employer Type: Law Firm
Job Location: Los Angeles, CA (remote work possible)