Although much more than just a patent deal, Google's purchase of Motorola Mobility is also clearly driven by Google's perceived need to establish a strong portfolio of patent rights in an attempt to ward-off patent attacks by competitors in the fiercely competitive and growing smart-phone market.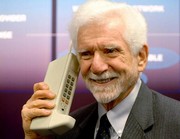 Motorola Mobility was formerly the famous Mobile Devices division of Motorola, Inc. In January 2011, the company was spun-off from its parent. The company's devices have been lagging in the market, but its patent rights have always been strong and plentiful. Recently, Motorola Mobility has become deeply involved in patent infringement litigation with suits pending versus competitors such as Microsoft, Apple, and TiVo in addition to more than two-dozen pending suits as defendants against non-practising patent holders.
Motorola Mobility holds over 24,000 patents and pending patent applications worldwide. In the US market alone, the company holds around 5,000 patents and 1,500 pending patent applications. The bulk of these patents were assigned to Mobility during the split from Motorola. However, the unit has continued to apply-for and obtain patents since the split. Motorola Mobility also owns a number of subsidiary companies that also hold their own patents, such as General Instrument, Inc.
Some pending US litigation:
Motorola Mobility v. TiVo (E.D. Tex.): Mobility asserts that TiVo is infringing a number of "fundamental" DVR patents that General Instrument obtained when it purchased Imedia. These include U.S. Patent Nos. 5,949,948, 6,304,714, and 6,356,708.
Motorola Mobility v. Microsoft (W.D. Wisc. and ITC): In three separate lawsuits, Mobility asserts that Microsoft's XBox infringes a number of its patents, including U.S. Patents Nos. 6,980,596; 7,162,094; 5,319,712; 5,357,571; 6,686,931; 5,311,516; 6,069,896; 6,992,580; 7,106,358; 6,686,931; 7,088,220; and 5,738,583.
Motorola Mobility v. Apple (S.D. Florida): Mobility asserts that Apple's iPhone 4 infringes a number of its wireless device and software patents, including U.S. Patents Nos. 5,710,987; 5,754,119; 5,958,006; 6,008,737; 6,101,531; 6,377,161; and 5,455,599. In a separate lawsuit, Apple accuses Mobility of infringing its patent Nos. 5,481,721; 5,566,337; 5,915,131; 5,929,852; 5,946,647; 5,969,705; 6,275,983; 6,343,263; and 6,424,354.