Carter Arnett PLLC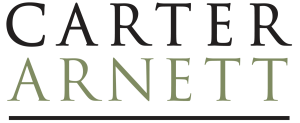 Our trial boutique law firm is looking to grow its patent litigation group. We're looking for an experienced patent litigation attorney with a strong technical background and an entrepreneurial spirit. Depending on industry and other background, the ideal experience level is from three years to ten years of active litigation, including Inter Partes Review proceedings. Experience in evaluating patent portfolios and trying cases to juries is a plus.
The camaraderie on our team is fantastic. Want to join us?
Apply via email to:
knewsome@carterarnett.com
Please provide a current CV with your submission.
Additional Info
Employer Type: Law Firm
Job Location: Dallas, TX