First, if you haven't watched this wonderful movie, Troll Hunter, you should: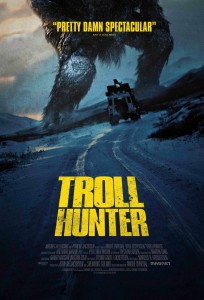 Second, what about this:
Some "bad trolls" are owned or controlled by lawyers who are registered to practice before the PTO.
The OED takes the position that it has jurisdiction to discipline practitioners who take frivolous positions in litigation (even unrelated to patent litigation).  I don't agree with that, but I know they believe that to be true.
So… why not report "bad trolls" to the OED?
I can't take credit for this idea, as someone came up to me in Colorado and told me he had called the OED and they said they would look at this type of complaint….
OED… Troll Hunters.