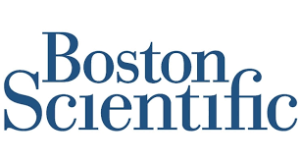 At Boston Scientific, we'll give you the opportunity to harness all that's within you by working in teams of diverse and high-performing employees, tackling some of the most important health industry challenges. With access to the latest tools, information and training, we'll help you in advancing your skills and career. Here, you'll be supported in progressing – whatever your ambitions.
About the role:
This IP Counsel will support the company's Rhythm Management business segment and provide legal advice and service on patents, copyrights, trademarks, licensing and related agreements. This includes evaluating patents and potential product infringement issues, overseeing outside counsel's preparation of patent applications and office action responses for filing in the U.S. Patent Office and foreign patent offices, participating in intellectual property aspects of mergers and acquisitions, representing the company in matters relating to intellectual property law, and providing other general legal advice where required. This position will be located in Arden Hills, Minnesota.
Your responsibilities include:
Directing the company's patent, copyright, trademark and intellectual property protection.
Directing the preparation and prosecution of the U.S. and foreign patent and trademark applications through outside counsel.
Preparing intellectual property acquisition or license agreements with third parties related to M&A transactions, acquisition, and licensing of patents and technology.
Reviewing third party patent portfolios for possible acquisition or licensing analysis.
Reviewing third party patents for product freedom-to-practice issues and preparing or obtaining appropriate opinions from outside counsel.
Providing legal advice in other areas such as: preparing and reviewing consulting agreements, confidentiality agreements, marketing promotional material, and other agreements.
Reviewing status of outside counsel work by meeting, communicating, and reviewing documentation ensuring the work, methodology, and costs meet the company's expectations.
Facilitating Patent Review Board meetings by leading discussions, managing action items and delegating responsibility for follow-up items to committee members ensuring resolution of agenda topics.
Providing IP training to BSC employees.
Potentially managing and/or supervising the work product of more junior counsel and/or other IP legal professionals.
Basic Qualifications:
JD admitted to a state bar in good standing
Registered US Patent Attorney
Strong academic background
Minimum 3 – 10 Years legal experience with reputable law firm or corporate legal department
Minimum 2 – 5 Years patent prosecution experience
Some IP Litigation or M&A Experience
Preferred Qualifications:
Biomedical, electrical, or related engineering degree
Medical device experience
As a leader in medical science for more than 40 years, we are committed to solving the challenges that matter most – united by a deep caring for human life. Our mission to advance science for life is about transforming lives through innovative medical solutions that improve patient lives, create value for our customers, and support our employees and the communities in which we operate. Now more than ever, we have a responsibility to apply those values to everything we do – as a global business and as a global corporate citizen.
So, choosing a career with Boston Scientific (NYSE: BSX) isn't just business, it's personal. And if you're a natural problem-solver with the imagination, determination, and spirit to make a meaningful difference to people worldwide, we encourage you to apply and look forward to connecting with you!
At Boston Scientific, we recognize that nurturing a diverse and inclusive workplace helps us be more innovative and it is important in our work of advancing science for life and improving patient health. That is why we stand for inclusion, equality, and opportunity for all. By embracing the richness of our unique backgrounds and perspectives, we create a better, more rewarding place for our employees to work and reflect the patients, customers, and communities we serve. Boston Scientific is proud to be an equal opportunity and affirmative action employer.
Boston Scientific maintains a drug-free workplace. Pursuant to Va. Code § 2.2-4312 (2000), Boston Scientific is providing notification that the unlawful manufacture, sale, distribution, dispensation, possession, or use of a controlled substance or marijuana is prohibited in the workplace and that violations will result in disciplinary action up to and including termination.
Nearest Major Market: Minneapolis
Job Segment: Medical, Manager, Engineer, Electrical, Consulting, Healthcare, Management, Engineering, Technology
Additional Info
Employer Type: Large Corporation
Job Location: Arden Hills, MN