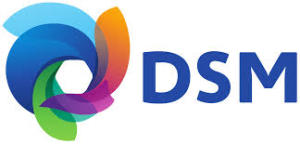 DSM is seeking a head of IP support office to work in Parsippany, New Jersey. In this role you will operationally lead the IP support office, including docket and document management system and databases, as well as leadership of various teams including paralegals (PL), formality officers (FO) and patent information professionals (PIP). You will report into Head of IP Specialists and together with the IP leadership, set the strategic direction and manage the critical support functions of a large, global IP team.
Are you driven to connect IP strongly to innovation and running business? Are you a team player with solution-oriented mindset? Do you love coaching and leading a team of IP specialists?
Then this is the job for you!
Your key responsibilities:
Lead the change management process for the PL, FO and PIP teams
Maintain a global way of working for patent and trademark preparation, filing and prosecution according to DSM IP requirements and work processes\
Lead and coach team members including direction, guidance and motivation and ensure result-oriented global cooperation
Periodic travel to international locations to meet and align with the various team members
Develop the team towards digital solutions and efficiency-driven IP support
facilitate and improve attorneys' and agents' ways of working and contribute to a more agile IP department
Manage the timely payment of agent network across the world and improve DSM Finance system for IP/trouble shooting
Be accountable for procurement within DSM IP (agents/external counsels)
About us:
DSM is changing to better reflect how our customers are organized by establishing three Business Groups: Food & Beverage (F&B); Health Nutrition & Care (HNC); and Animal Nutrition & Health (ANH). This means we bring together teams that serve common customers. Our long-term success in serving these markets require innovations that are customer-focused, value-adding and differentiating and, at the same time, grounded in market insights as well as best-in-class launch execution capabilities.
Because of this new approach we are redesigning our by IP department to be closer to the customer and co-create a strategic IP plan for innovation and running business.
We aim to deliver strategic value to our business.
We Bring:
A hybrid workplace that offers flexibility to employees across the business
The chance to shape DSM and its impact in the human and animal nutrition markets years to come
Diverse employees who aren't afraid to think outside of the box
A team that truly cares about sustainability, each other and our customers
A supportive environment where you're empowered to grow and share your ideas
The encouragement you need to develop and achieve results
A safe, inclusive workplace where you feel welcome
You Bring
8+ years of experience working within IP, including a demonstrated understanding of IP administration and IP business needs
5+ years of experience in coordinating and/or managing a team of IP professionals
A flexible, agile and solution-oriented mindset
Brilliant collaborative skills
Project management skills
Learning mindset and open for other opinions, combined with ability to take decisions
Coaching leadership skills
Excellent communication skills, fluent in English
Apply online at:
https://jobs.dsm.com/job/Kaiseraugst-Head-of-IP-support-office/730231501/?locale=en_US
Additional Info
Employer Type: Large Corporation
Job Location: Parsippany, New Jersey