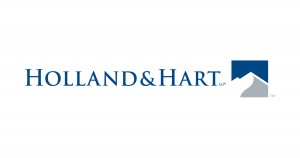 Holland & Hart is looking for experienced patent attorneys to join our dynamic, growing electronics and software focused patent practice.
Want to push the boundaries of patents and super-charge your practice?
Our team has the privilege of helping some of the world's greatest technology companies create a smarter, better planet. Clients trust us to strategically protect and position their business-critical innovations using our unmatched expertise in wireless communications, memory technology, electronics, software (including AI and cloud computing), complex medical devices, and standards-essential patents. Our team of lawyers, patent agents, and patent engineers operates like a sophisticated technology team—we're reinventing patent prosecution using AI and automation solutions created with our in-house developers.
Our relentless commitment to our clients is the hallmark of what we do. We intentionally cultivate a close-knit team culture that prioritizes people, client service, and technical excellence. Collaborative teamwork, innovation, diversity and inclusion, and maintaining a great work/life balance are core values and key to our success.
Tired of being bogged down in monotony and ready to focus on today's and tomorrow's most exciting technologies?
Want to leverage sophisticated patent drafting and prosecution tools to work faster and better?
Do you thrive in a supportive work environment where your ideas are encouraged, heard, and valued?
Then you're a perfect fit for our cutting-edge team! Come reinvent your future with us.
Applicant Requirements:
Subject matter experience in Electrical Engineering, Physics, Computer Science/Engineering, Software, Mechanical Engineering, or comparable technologies.
Collaborative attitude and mindset—you will work daily with patent agents, patent engineers, IP specialists, software developers, and business professionals.
Top academic performance and aptitude to learn new technology required.
Wireless communications experience is a plus, but not required.
How do I apply? • Please be prepared to submit your resume, cover letter, brief writing sample (publicly available patent application, office action response, or other technical writing) and law school and undergrad transcripts via the online application portal. • To learn more about what makes our patent group unique and to apply please visit: https://hhpatentcareers.com/patent-attorneys-careers. • Contact Ceanne Price, Recruitment & Client Care Coordinator at CAPrice@hollandhart.com if you experience any issues or have questions.
Additional Info
Employer Type: Law Firm
Job Location: Denver, Boulder, Salt Lake City, Boise, or Remote