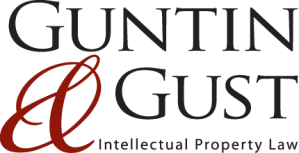 Guntin & Gust (G&G) is seeking highly skilled and productive Intellectual Property (IP) Paralegals.
As a Paralegal you will prepare written correspondence to clients and foreign counsel, perform docketing, manage client portfolios, generate filing documents, generate status reports, and interact with clients concerning routine matters.
This position requires a team player who works well independently and must be comfortable working with attorneys and staff at all levels. The position also requires initiative and flexibility in handling a variety of responsibilities.
G&G has been a virtual law firm since 2010. In the 12 years G&G has been managing IP portfolios for Fortune 500 and mid-sized clients, our paralegals, attorneys, and office administrators have been working remotely with great success. This degree of experience enables G&G to outperform other firms that are only now learning how to successfully manage a remote work environment.
We offer full-time employees full benefits paid by the firm and a competitive compensation package. Our firm is ideal for motivated and detail oriented candidates with a strong work ethic.
G&G is proud to be an equal opportunity workplace committed to creating a diverse, inclusive, and respectful environment for our team.
Candidate Qualifications:
A Bachelor's Degree is required. At least 2+ years of experience in IP practice at a law firm is required. Experience with docketing software is a plus. Must be competent in setting up a computer environment in a home office, and highly proficient in the use of Word, Excel, PowerPoint, and Adobe.
Apply on our website at: https://ggip.com/careers/#paralegals-patent-administrators. Please include a resume and academic transcripts with your application.
Additional Info
Employer Type: Law Firm
Job Location: Remote