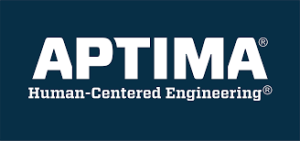 Aptima is seeking a Patent Administrator to work in Woburn, Massachusetts
This role supports Aptima's Patent Attorney who leads Aptima's patent and trademark filing and other intellectual property efforts. You will assist with the organization, completion and tracking of documents and activities supporting invention disclosures, provisional patent applications, non-provisional patent applications and trademark applications. You can also expect to contribute to reporting, training, and support of these activities. You will also assist with and monitor weekly activities and deadlines and communicate this information daily with internal team members to ensure deadlines are met.
Other responsibilities include preparing application forms and working copies of application papers for filing patent & trademark applications with the USPTO, ensure electronic and paper copies of application files are kept current, update application status spreadsheets and agendas for status meetings, serve as back-up to other team members in cases of deadlines or absence, lead administrative projects related to intellectual property efforts and organize and set up conference calls and meetings as necessary.
You'll Need:
Creative problem solving
Ability of working both autonomously and as part of a team
Curiosity and eagerness to learn new skills
Flexibility to change direction quickly
Strong organizational skills, self-motivation, and ability to self-manage multiple administrative projects simultaneously
Attention to detail and ability to follow through a sequence of events to meet deadlines
Experience drafting internal and external correspondence
Comfortable speaking with all levels of staff, including managers, scientists, and executives
Experience using Office 365, particularly MS Word and MS Excel
Experience and fluency in U.S. patent application procedures
Minimum Requirements:
U.S. Citizenship required or the ability to obtain a U.S. Security Clearance
Bachelor's Degree in Administration or a related field
3 years supporting administration in a corporate office setting
Apply online at:
https://theapplicantmanager.com/jobs?pos=mo269
Additional Info
Employer Type: Other
Job Location: Woburn, Massachusetts