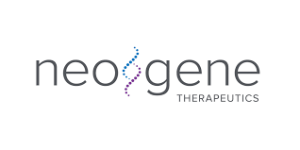 Neogene Therapeutics is seeking a highly motivated Patent Agent or Patent Attorney to build and support the IP function of Neogene. This position will be located in Santa Monica, CA and directly report to the Vice President, Intellectual Property in the Netherlands. This individual will be primarily responsible for the drafting and prosecution of patent applications, general IP portfolio maintenance, and providing local IP support to all U.S. based science and legal functions of Neogene. Additional responsibilities will include supporting the broader IP function of Neogene commensurate with the experience and interest of the selected candidate.
Essential Functions and Responsibilities:
Drafts and files patent applications including first provisional and PCT applications.
Handles all aspects of ongoing patent prosecution, including formulating strategy for office action responses.
Maintains the patent docket and be accountable for general maintenance of the patent portfolio and related administrative duties.
Coordinates with other members of the legal team to support IP review of contract and related matters.
Works with collaborators on in-licensed patent portfolios, including the oversight of third-party filing and prosecution.
Works with science teams to identify patentable inventions and coordinate preparation of data packages.
Supports due diligence activities through preparation of patent portfolio summaries and review of third-party patent portfolios.
Conducts or coordinates freedom-to-operate and landscape review activities.
Performs other duties and special projects as assigned.
Supervisory Responsibilities:
No supervisory responsibilities.
Required Skills/Abilities
Familiar with USPTO services and software (e.g., PAIR).
Proficient with at least one advanced patent searching platform (preferably PatSnap).
Proficient with Microsoft Office Suite and related software.
Proficient with statistics software (preferably Prism).
Excellent verbal and written communication skills.
Excellent organizational skills and attention to detail.
Strong analytical and problem-solving skills.
Ability to function well in a high-paced environment.
Education and Experience:
MS required/PhD preferred in a biomedical or chemical sciences field (immunology or cancer biology preferred).
Registered with USPTO.
J.D. from an accredited law school for the Patent Attorney position and membership in at least one state bar.
At least 4 years of experience of patent preparation and prosecution in the biopharmaceutical industry.
Additional experience with due diligence and freedom-to-operate projects a plus.
Apply via email to:
stephanie.scott@neogene.com
Include Motivation Letter with your submission.
Additional Info
Employer Type: Other
Job Location: Santa Monica, California