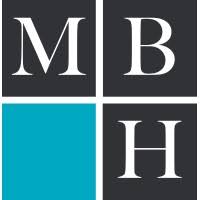 Murphy, Bilak & Homiller PLLC (MBH) is a boutique intellectual property law firm located in Cary, North Carolina. We have a robust, collaborative practice that focuses on complex technology in the electrical arts. MBH was ranked #17 in Juristat's most recent rankings of top U.S. patent firms, which considers both volume and performance.
Candidates must have:
an Electrical Engineering degree (at least B.S.E.E.) from an accredited university;
USPTO registration as a patent agent or attorney in good standing; and
5 or more years of experience in the field of semiconductor technology, as an engineer/scientist and/or patent professional.
MBH offers a highly competitive benefits package including 401k (including employer contribution), and comprehensive medical and dental insurance with large networks. Remote work engagement within the U.S. will be considered for highly qualified candidates.
Apply online at:
https://www.mbhiplaw.com/job/electrical-engineering-associate-agent/
When applying to this position, please include a cover letter, resume, and writing samples. Your writing samples should include: 1) at least one patent application for which you drafted the specification and claims; and 2) at least one substantive Office action response.
Additional Info
Employer Type: Law Firm
Job Location: Remote