By Dennis Crouch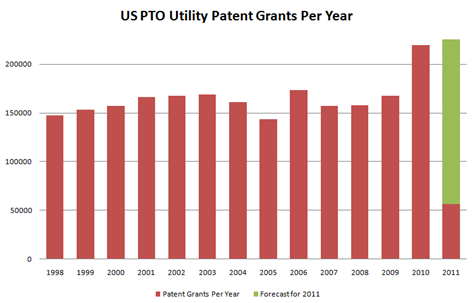 The chart above shows the number of original utility patents issued each calendar year. Reissue, design, and plant patents are excluded. The figures for 2011 go through March 29, 2011 and the projection assumes that the average weekly count of patent grants from Q1 2011 will continue through the rest of the year.
To be clear, the rise in patent grants does not seem to be based on PTO rubber-stamping applications. As the chart below shows, the number of abandoned applications each year is also at an all-time high. (Chart below uses fiscal years instead of calendar years).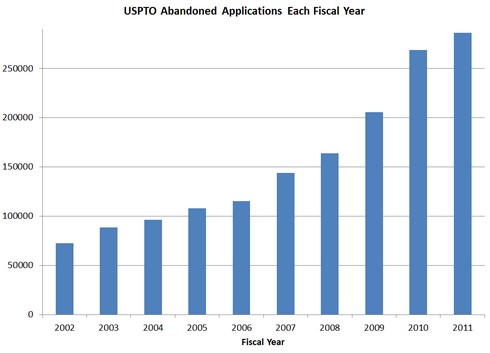 Although down slightly in FY2009 – FY2010, US provisional patent applications continue to be popular for us-originated patent applicants. There are about three provisional patent applications filed for each us-originated utlility patent application.