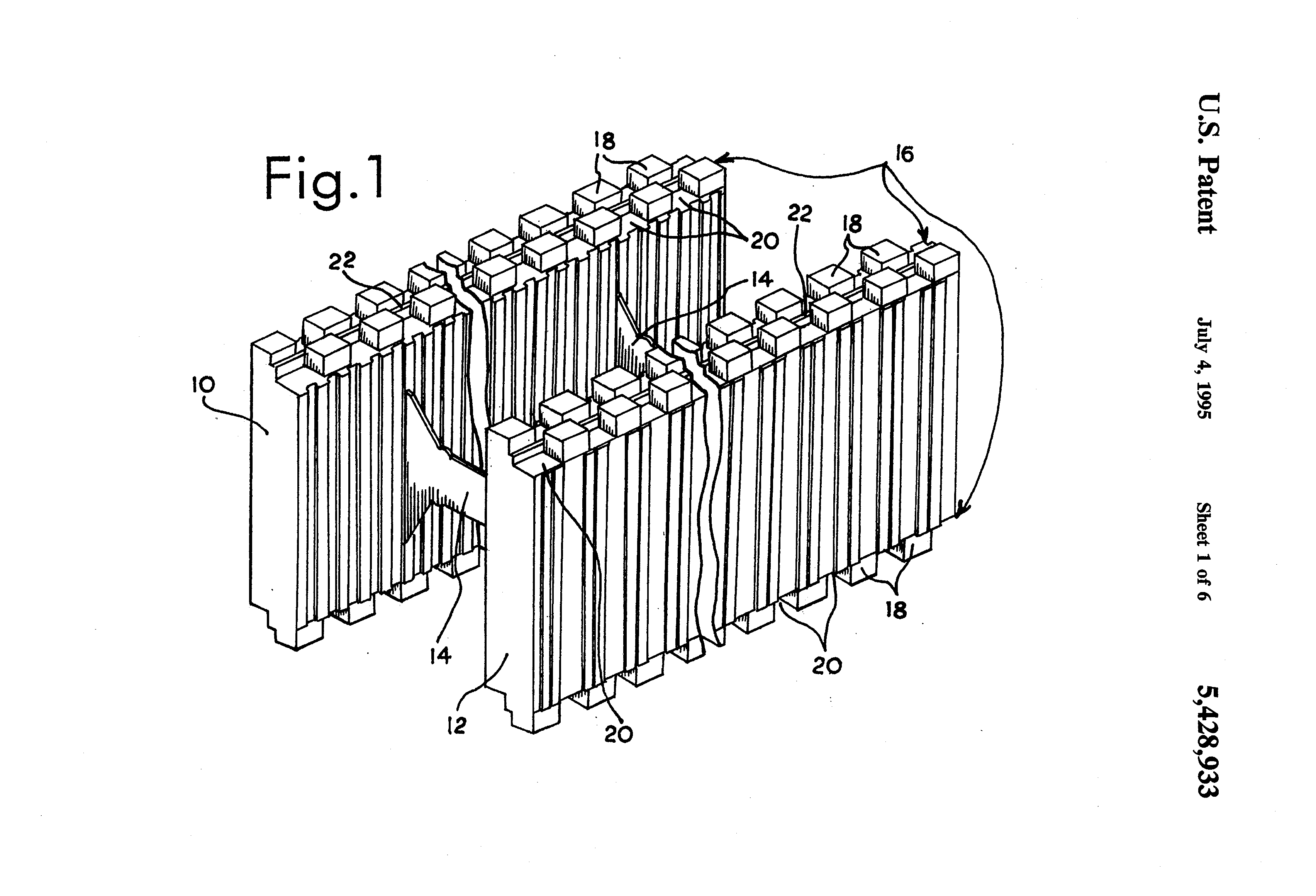 by Dennis Crouch
Phil-Insul Corp. (IntegraSpec) v. Airlite Plastics (Fed. Cir. 2017) [IntegraSpec].
IntegraSpec's U.S. Patent No. 5,428,933 covers an insulated concrete form (Styrofoam molds) used in building construction.
Back in 2011, IntegraSpec sued Reward Wall and Nudura Corp. for infringing the '933 patent. In that case, the district court sided with the defendants – finding no infringement. That decision was affirmed in 2014 by the CAFC without opinion.  During the interim, the USPTO also confirmed the patentability of several claims of the patent.
Meanwhile, IntegraSpec sued Airlite in May 2012 alleging infringement, but the district court dismissed the case in 2014 (after a two year stay) finding them precluded based upon the common law doctrine of collateral estoppel (these days usually called issue preclusion).  Here, we might term this non-mutual defensive collateral estoppel.
Basically, IntegraSpec was asking for a different claim construction in the second case than what was awarded in the first case.  The district court saw the problem with this since accused products were virtually identical and the narrow claim construction in the original case was critical to the non-infringement outcome.
Collateral estoppel kicks-in to prevent a party from re-litigating an already decided issue when:
(1) Same Party: the party being precluded was a party (or in privity with a party) in the prior action.

(2) Same Issue: the issue being precluded is the same as the issue in the prior action;

(3) Actually Litigated: the issue being precluded was actually litigated in the prior action;

(4) Final Judgment: the issue being precluded was determined by a valid final judgment; and

(5) Essential: the determination of the issue in the prior action must have been essential to the prior judgment.
The list above is 8th Circuit law, but is fairly standard.  The Federal Circuit has created some additional patent-specific rules regarding issue preclusion – For infringement, two infringement claims are "the same" if the accused products are "essentially the same," i.e., differences are either "merely colorable" or else unrelated to the limitations of the asserted patent claims. Roche Palo Alto LLC v. Apotex, Inc., 531 F.3d 1372 (Fed. Cir. 2008)
On appeal, the Federal Circuit has affirmed – specifically holding that its prior R.36 Judgment may be used in support of an issue preclusion conclusion so long as only a single dispositive issue was appealed in that prior appeal.
The second issue – in the first case claim 1 was asserted. Meanwhile, claim 1 was cancelled in a reexam and formerly dependent claim 2 rewritten to include all of the prior limitations.  In this new action, claim 2 is asserted.  In the appeal, the Federal Circuit confirmed that collateral estoppel applies even though the original court interpreted claim 1.  The court based this upon its bare statement that "It is well-established, however, that claim terms are to be construed consistently throughout a patent."