Maquet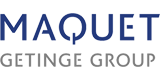 is seeking a Patent Attorney who will report directly to the General Counsel and will (i) provide patent drafting and prosecution services, assuring protection of the company's legal rights and ability to market and sell its products, and (ii) review and draft contracts for the company (both general business related and intellectual property related).

Responsibilities:
• Patent prosecution, including the preparation, filing, and prosecution of new patent applications.
• Draft and review business contracts, including supply and manufacturing agreements, purchase agreements, licenses, etc.
• Supporting counsel in the preparation of intellectual property related legal opinions on issues such as freedom to operate, ownership, infringement, and validity.
• Supporting patent related due diligence in commercial transactions such as acquisitions, divestitures, and licensing.
• Communicate effectively with R&D on patent matters.
Qualifications:
• Admitted to the Bar (NJ or NY preferred).
• Undergraduate degree in mechanical or electrical engineering or physics strongly preferred.
• Registration to practice before the U.S. Patent & Trademark Office.
• A minimum of three year's patent prosecution experience. Experience reviewing and drafting contracts is a plus.
• Must be familiar with patent related case law and have experience in analyzing the patentability of inventions and the validity of patents, and drafting related opinions.
• Proficiency in Microsoft Office (Word, Excel, PowerPoint, and Outlook) is essential.
• Excellent interpersonal skills with the ability to relate comfortably at all levels within business clients, and with multinational personnel from a variety of cultures, backgrounds and locations.
• Be highly motivated, with the ability to pro-actively organize a heavy workload and demonstrate excellent analytical abilities.
• A flexible and proactive approach to problems and demands, with the ability to thrive on challenge and react quickly and positively to a fast-moving and challenging environment.
• A record of providing legal services in a timely, accurate, and professional manner.
Contact:
To learn more and to apply, please visit this link: http://www.Click2Apply.net/3f5sgq3. Maquet is an Equal Opportunity Employer.
Additional Info:
Employer Type: Other
Job Location: Wayne, New Jersey
The MAQUET Group is a subsidiary of the publicly-listed Swedish company GETINGE AB and is the leading international provider of forward-looking products and therapeutic applications for the OR and ICU.
As a specialist for the three divisions Cardiovascular, Critical Care and Surgical Workplaces, MAQUET employs more than 5,000 personnel worldwide in research, development, production, sales and service.
• In the Critical Care division MAQUET focuses on the implementation of innovative products and solutions for ventilation and anesthesia.
• In the Cardiovascular division MAQUET bundles its competencies for the gentle treatment of heart, lung and vascular diseases.
• In the Surgical Workplaces division MAQUET concentrates on the implementation of efficient, practice-oriented workplaces in the operating room.