Join Dropbox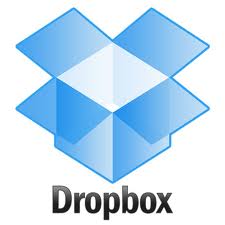 as one of the first members of the legal department. We're in the early stages of building a legal team to pursue our mission of helping people have their stuff everywhere and share it easily. Our technology, vision, and team make this a great place to impact people around the world. As patent counsel you'll have a broad range of responsibilities counseling the company on patent related matters. You'll develop and implement legal approaches and processes for our patents globally. Entrepreneurial by nature, you will have immediate impact with your analytic rigor, uncanny judgment, effective counseling, and ability to get things done. If you are a person with user-driven instincts who loves a challenging, team-focused, and fast environment, then this is the place for you.
Responsibilities:
• Design, build, and improve legal department processes to keep up with hyper growth, particularly with respect to patent development at first
• Take accountability for important issues and decisions and see them through
• Manage internal projects, trainings, processes, and drive cross-functional efforts to successful completion
• Work closely with engineering teams and internal patent committee on patent prosecution efforts; manage related outside counsel activities
• Work closely with engineering and business regarding all aspects of our patent practice, with an emphasis on patent development
• Support patent matters relating to M&A, including analysis, strategy and diligence; manage related outside counsel activities
• Counsel internal clients regarding a wide range of intellectual property issues, including development, transactional due diligence, licensing, etc.
Qualifications:
• JD, admitted to the Bar, great academic record
• BS in computer science, physics, EE, or related field
• U.S. Patent and Trademark Office registration (USPTO)
• Solid foundation in US and international patent procurement; litigation experience preferred, but not required
• Experience counseling patent development and working closely with designers, engineers, and product management
• Excellent writing, communication, and organizational skills
• Great interpersonal skills and ability to work well in fast paced team environment
• 6+ years legal experience in a relevant setting
Contact:
Apply online by clicking this link: https://hire.jobvite.com/j/?cj=oCmYWfwC&s=Patently-O.
Additional Info:
Employer Type: Other
Job Location: San Francisco, California