Kudelski Group - Nagravision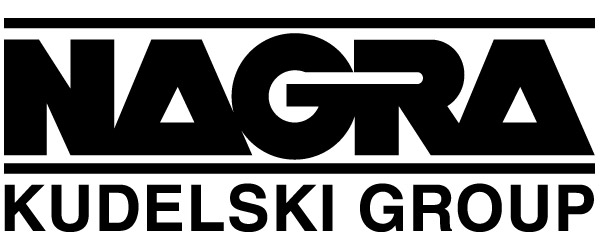 is seeking a Patent Engineer Manager to work in its Cheseaux, Switzerland offices. This position reports to the VP and Chief Patent Counsel.
Responsibilities:
• Responsible for one or more Group Patent Committees, including: managing the entire invention life cycle (disclosure to patent application to patent to valorization) for selected portfolios, educating and working with Group inventors and R&D leaders worldwide to encourage an environment of innovation and active participation in the patent process, and operating within an approved annual budget.
• Collaborate closely with the internal team of patent professionals and outside prosecution counsel throughout the world, cultivating relationships as appropriate.
• Support Group IP initiatives and specific projects as assigned, including freedom to operate studies, litigation and oppositions / re-exams, patent purchasing, joint R&D operations, IP aspects of agreements, market analysis and licensing.
• Develop and run focused invention sessions to fully capture the inventiveness of the Group, applying analysis of future technology trends to increase overall patent asset values.
Skills and Profile:
• MS or PhD in Computer Science/Engineering, Systems or Electrical Engineering or Physics (or equivalent) and at least 2+ years commercial / technical experience. Excellent academic record and involvement in IP-related or project management-related activities required.
• At least one year of patent procurement experience preferred, although related commercial alliance, M&A, or R&D collaboration also desirable. Experience in patent / product licensing or litigation in a law firm or corporate IP/legal department a plus, as is financial and market analysis experience.
• Strong communicator and manager with a track record of delivering successful implementation of projects on time and on budget.
• Professional demeanor, highly focused attention to detail, demonstrated integrity and commitment to success will characterize the successful candidate. Must be decisive, able to exercise independent judgment and assimilate information quickly, and able and willing to learn and improve patent portfolio management processes.
• Bilingual in French-English preferred; fluent English essential, a working knowledge of French is helpful but not required.
• Must be eligible (or able to quickly become eligible) to practice before either the U.S. Patent and Trademark Office or the European Patent Office. Admission to practice before the EPO or USPTO a plus.
Additional Skills in the Preferred Candidate:
• Prior work experience at the USPTO or EPO.
• Information security or video signal processing experience, preferably in connection with both commercial and consumer systems.
• Directly related work experience in the digital media industry.
• A track record of successful research accomplishments, published papers, and/or patent applications.
• Significant management experience in demanding business environments in which IP plays a significant role.
Contact:
Apply by emailing us at: careers@nagra.com.
Additional Info:
Employer Type: Other
Job Location: Cheseaux, Switzerland
About the Kudelski Group
The Kudelski Group is the world's leading supplier of integrated conditional access, content protection and rights management solutions designed for television operators and content providers. The company offers DTV operators secure, open, integrated platforms and applications over broadcast, broadband and mobile platforms. Its services and content protection technologies are used by 120 pay-TV operators, securing content delivered to over 150 million active devices worldwide. Kudelski also has business interests in ski resort, parking and stadium physical access and security.