Godfrey & Kahn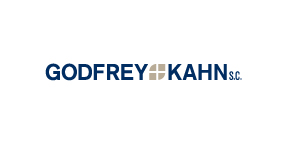 is a Wisconsin based law firm, providing legal solutions to clients ranging from privately-held businesses to Fortune 500 companies.
We hire talented and self-motivated people and invest heavily in their success. Currently, we have an excellent opportunity for a lateral attorney with 1 - 4 years of experience to join our Madison or Milwaukee, Wisconsin offices.
Qualified applicants must have an undergraduate or graduate degree in engineering or other hard science with electrical or mechanical engineering preferred. Engineering work experience is a plus but not required. Ability to assist in litigation, prepare and prosecute trademark and patent applications, support corporate transactions, and draft and negotiate technology agreements is a plus. Must already be admitted to the patent bar. We seek individuals whose academic achievements and personal skills mark them as future leaders in the firm and in the community.
Contact
Please visit the career section at to apply: http://www.gklaw.com/careers.cfm?action=current&sub=view_lateral&job_id=67. Cover letter, resume, law school transcripts (unofficial copies are sufficient) are required.
Additional Info
Employer Type: Law Firm
Job Location: Milwaukee, Wisconsin

Godfrey & Kahn is a general business practice firm with approximately 180 lawyers with offices in Milwaukee and four additional Wisconsin locations, as well as in Washington D.C. The firm's Intellectual Property team includes a number of experienced attorneys who work in a broad-based intellectual property practice including patent and trademark prosecution, litigation, and business transaction support.