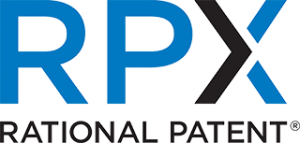 RPX Corporation is the leading provider of patent risk management solutions. Since our founding in 2008, RPX has introduced efficiency to the patent market by providing a rational alternative to litigation. We acquire patents in the open market and out of litigation that would otherwise become a costly problem for our clients. The company's groundbreaking approach combines principal capital, deep patent expertise, and client contributions to generate enhanced patent buying power. We also execute large-scale structured transactions on behalf of our clients, provide litigation insurance, and deliver in-depth market intelligence and strategic advisory services to our growing client network.
The Patent Analysis department synthesizes complex technologies and legal patent issues into actionable intelligence for RPX executives and clients. Patent Analysis research and analysis support initiatives in defensive portfolio buying, prior art validity actions, and advisory services. The positions in Patent Analysis require a deep and broad knowledge of specific technology sectors.
As a Senior Patent Engineer you will analyze patent claims and related materials in view of legal, technological, and business environments to understand the technical merit and patent quality of individual patent portfolios. The critical responsibility of this person is to distill a body of analysis and research into a concise, clear, and actionable assessment to both technical and nontechnical audiences. You will report directly to the Vice President, Patent Analysis.

Role
Typically you will:
Assess numerous engineering and legal factors to extract patent value proposition

Draw on detailed knowledge of relevant technologies, companies, and industries

Explain complex technical issues to nontechnical audiences

Isolate critical technical components of patents, products, and services

Learn and apply legal concepts related to patents including prosecution and litigation

Research timeliness of patents in support of validity challenges and prior art reports

Support analysis conclusions with research driven logic and confidence

Collaborate across the organization in-person and with virtual, global teams

Establish and cultivate relationships internally and externally
Education and Experience
Master's degree in Electrical Engineering

Experience with client engagements in explaining highly technical subject matter

Experience with reverse engineering and reviewing evidence of use

Patent Attorney or Agent viewed favorably

Doctor of Philosophy viewed favorably

Management and supervisory experience viewed favorably

Involvement in patent issues including prosecution, litigation, and valuation viewed favorably
Technical Skills
Broad expertise in electrical and electronic architecture, design, and implementation of areas such as:

Processors (e.g., standalone, embedded, multi-core, SoC)
Memory (e.g., DRAM, Flash)
Analog (e.g., ADC/DAC, PLL) and clock management
Interfaces (e.g., PCIe, high speed serial connectivity, bus architectures)
Power management ICs
FPGA systems

Strong familiarity with:

Wireless design/data path (e.g., NFC, Bluetooth, 801.11)
Semiconductor manufacturing (e.g., fabrication process, packaging, assembly, and test)
Standards and architectures (e.g., JEDEC, x86, ARM)

Proficiency with Microsoft Office suite
Competencies to be Successful
At RPX and in this role, you should be:
Comfortable with independently managing deadlines and conflicting priorities to deliver quality results
Able to demonstrate a consistent record of excellence, ownership, and accountability
Service-minded and passionate about results with an ability to develop positive relationships
Adaptable to the many changing requirements and needs of a dynamic company
A person with dedication and worth ethic that thrives in a collaborative culture with excellent social, networking, and influencing skills
Motivated and self-directed with a willingness to take on additional projects
Able to demonstrate good judgement
Highly focused, organized, and pay attention to details
A person that embodies the RPX values through communication and actions
RPX is an equal opportunity employer.
Contact
To apply, please visit this website: http://www.rpxcorp.com/about-rpx/rpx-careers/?p=job%2FoprW4fwA.
Additional Info
Employer Type: Small Corporation
Job Location: San Francisco, California