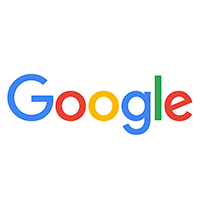 As a highly innovative company, Google maintains a large and valuable patent portfolio that spans the globe. The Portfolio Strategy Team, part of Google's Global Patents Team, is responsible for developing a portfolio strategy that takes into account the needs of Google's many product areas across all jurisdictions. To accomplish its mission, the Portfolio Strategy Team partners closely with members across the Global Patents Team. As Patent Counsel, you will help shape our patent portfolio strategy in Europe and advise Global Patents Team members on European prosecution issues. As needed, your role may involve interaction with outside counsel, oversight of European patent prosecution and opposition proceedings, and engagement with European patent examiners. You may also engage on issues related to European patent policy and be a resource to policy counsel as you identify areas to address and provide guidance on our positions. Your role will also involve being the Global Patents Team point of contact for patent-related non-litigation matters that arise in the region.
Responsibilities:
Help shape Google's portfolio strategy in Europe based on deep knowledge of European patent law and practice.
Support our European patent policy efforts by providing information on the legal and administrative landscape and engaging with government officials and industry associations.
Advise Global Patents Team members on European patent issues.
Minimum qualifications:
Registered to practice before the European Patent Office.
Experience prosecuting European patent applications and design rights.
Ability to speak and write in English and German fluently and idiomatically.
Preferred qualifications:
Postgraduate degree (e.g. PhD, LLM) in Law or Science.
Admission to practice in patent matters before the central industrial property office of a Member State of the European Union.
Patent prosecution experience in computer-related and telecommunication technologies.
Experience developing a European patent portfolio strategy including budget allocation.
Experience in European patent oppositions.
An understanding of European patent litigation and enforceability of patent and design rights across Europe.
Ability to be flexible and self-directed in a fast-paced and evolving environment.
Contact
To apply, please visit this website: https://careers.google.com/jobs#!t=jo&jid=/google/european-patent-attorney-erika-mann-stra%C3%9Fe-33-m%C3%BCnchen-germany-1506160020.
Additional Info
Employer Type: Large Corporation
Job Location: Munich, Germany