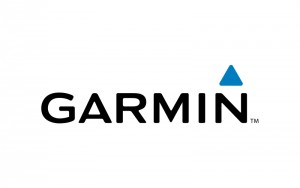 Garmin International is seeking a patent attorney. Our highly-trained and well-versed lawyers handle day-to-day legal issues, ranging from managing and assessing risk to reviewing contracts and SEC documents according to federal rules and regulations to helping handle our worldwide intellectual property portfolio that includes more than 600 patents and 400 trademark registrations. Our staff also handles complaints from customers and work with law enforcement officers among other things. If your name ends in J.D. or Esq. and you know – or want to learn corporate law – give us a call.
At Garmin, the foundation of our culture is honesty, integrity, and respect. We're looking for a legal eagle to help us follow both the letter and spirit of the law. Your assistance will be required on intellectual property matters with an emphasis on oversight, preparation and prosecution of patent applications. And if that's not enough to fill your briefs, we'd also like your advice on patent validity and infringement.
If you're guilty of possessing patent expertise, then apply online. We have big briefs to fill. We're seeking a Patent Attorney for our Intellectual Property team at our world headquarters in Olathe, KS.
In this role, your key essential functions will include:
Oversee, prepare and prosecute patent applications
Provide legal advice on patent validity and infringement
Assist with patent research
Other responsibilities include assisting with other position-appropriate intellectual property matters on an as-needed basis, including overseeing, preparing and prosecuting trademark applications and preparing licensing and confidentiality agreements and conduct trademark clearance searches on new product and service names.
Qualified applicants will possess the following education, experience and skills:
Law Degree from an American Bar Association (ABA) accredited law school
Admission to practice as an attorney before the bar of any State or the District of Columbia
Registered to practice before the United States Patent and Trademark Office
Bachelor's Degree in Electrical or Computer Engineering or Computer Science
Minimum of 2 years experience in preparing and prosecuting patent applications in the electrical and software fields
Must be detail-oriented and have the ability to work proactively and effectively with minimal supervision
Ability to prioritize and multi-task in a flexible, fast paced and changing environment
Demonstrated strong and effective verbal, written, and interpersonal communication skills
Must be team-oriented, possess a positive attitude and work well with others
Aggressive and creative problem solver with proven success in solving difficult problems
Excellent time management and follow-up skills
Superior organizational and analytical skills with keen attention to detail and quality
Demonstrated proficiency using Microsoft Word and Excel
Demonstrates effective and accurate proofreading skills
,Proven track record effectively working with internal colleagues at all levels of an organization in a customer service-oriented manner
Candidates with a Masters Degree (or higher) in Electrical or Computer Engineering or Computer Science and/or knowledge of C programming language are preferred. Industry experience as an engineer or programmer is a plus!
Our benefits are designed to lead an evolving marketplace, support innovation and encourage a healthy balance between work and life. They allow our associates to make their own decisions about their wellbeing and future and consistently rank Garmin as a top tier benefits provider when compared to other high-tech employers. We offer a choice of high value medical, dental and vision plans with low or no premiums, to fit your and your family's preferences. In addition, Garmin's financial benefits include a generous 401K retirement plan that provides 5% of pay base contribution plus a match of 75 cents for every dollar you contribute to a maximum of 10% of your compensation. The employee stock purchase plan allows for shares to be bought at a 15% discount. Garmin offers many other benefits and perks ranging from wellbeing initiatives, educational assistance and career development, community charity support, and employee discounts just to name a few.
EEO/AA/Minorities/Females/Disabled/Veterans.
Contact
Please apply online at http://www.garmin.com/careers.
Additional Info
Employer Type: Large Corporation
Job Location: Olathe, Kansas