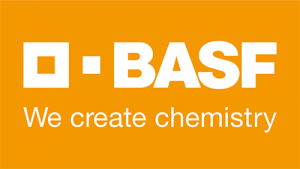 At BASF, we create chemistry through the power of connected minds. By balancing economic success with environmental protection and social responsibility, we are building a more sustainable future through chemistry. As the world's leading chemical company, we help our customers in nearly every industry meet the current and future needs of society through science and innovation.
We provide a challenging and rewarding work environment with a strong emphasis on process safety, as well as the safety of our employees and the communities we operate in, and are always working to form the best team—especially from within, through an emphasis on lifelong learning and development.
And we are constantly striving to become an even better place to work. BASF has been recognized as one of America's Best Employers by Forbes Magazine and Glassdoor .in 2017. Come join us on our journey to create solutions for a sustainable future!
Where the Chemistry Happens…
In this role, the Senior Patent Agent is integral in the continued development and protection of the global chemical patent portfolio, working under the oversight of the Patent Operations Leader.
If selected for this position, you will be expected to provide high-quality legal support in a timely and effective manner. You will be a pivotal link between the R&D, Business Development, and Legal teams. In addition, you will support the development and implementation of the BASF Global IP Strategy, working collaboratively with counterparts in the US and Germany. You will identify and pursue valuable intellectual property generated in a dynamic research and development environment.
The position requires an individual with initiative, strong legal skills, and extensive experience in patent portfolio development, including preparing patent applications and obtaining patents with limited to no supervision, plus a degree, or equivalent experience, in the chemical arts.
Formula for Success: You Will… 
Directly handle the following transactional responsibilities:
Manage a global patent portfolio in line with the Global IP Strategy, including:
Obtain robust patent protection for critical technologies and products with limited to no supervision.
Act as IP project leader for individual research projects, global business units, and operating divisions; identify and articulate opportunities for patent protection; and develop, advocate, and implement patent strategies.
Lead patent portfolio reviews with business units and operating divisions.
Independently draft, file, and prosecute patent applications before the USPTO, including conducting examiner interviews and negotiations with the agency, with limited or no supervision.
Directly manage and provide detailed filing and prosecution instructions and drafts to U.S. and foreign patent counsel.
Prepare and manage the patent portfolio budget, aligning with business unit and operating division goals, and proactively seeking cost saving measures without compromising quality or patent scope.
Conduct competitive analysis of patent portfolios with a detailed understanding of BASF products and technical developments.
Provide training on IP issues to R&D and business colleagues.
Provide patentability advice with limited to no supervision, conduct (under direction and supervision of counsel) analyses, including infringement and validity assessments, and perform landscape analyses.
Support patent-related due diligence for commercial transactions, such as collaborations and licensing.
Effectively communicate with IP colleagues, businesses (e.g., IP Managers, management, R&D) in Germany and other global sites at all levels in the organization, regarding patent matters, departmental and overall BASF processes, and to proactively address other concerns.
Create Your Own Chemistry: What We Offer You…
Adding value to our customers begins with adding value to you. You@BASF is the suite of benefits, perks, programs and unique opportunities we offer to support you—the whole you—in all stages of your life and career. With you@BASF, you create your own chemistry.
The total rewards that you receive as a BASF employee go way beyond a paycheck. From competitive health and insurance plans, to robust retirement benefits that include company-matching contributions, to making sure you never stop learning, we believe investing in you is investing in our success. Working for a large, global organization, you'll have a chance to grow professionally and personally, expand your network and build a rewarding and dynamic career.
Ingredients for Success: What We Look for in You…
Bachelor's degree in Chemical Arts or a related discipline; advanced degree preferred.
A minimum of 8 years of relevant work experience on Intellectual Property and/or legal teams.
Registration before the U.S. Patent and Trademark Office (USPTO).
In-depth understanding of US patent law, and general knowledge of foreign patent laws, including Europe and Asia.
Self-starter as well as team player, working well with other patent practitioners and support staff.
Excellent organizational, communication, and writing skills.
Ability to work effectively in a changing environment, prioritize demands, and use keen judgment.
Proficiency in working with intellectual asset management software (e.g., Anaqua), the USPTO Electronic Filing System (EFS), and PAIR.
Experience in the chemical industry, particularly related to catalysts (e.g. emission catalysts) and related devices.
Background in a corporate environment preferred, including experience working with various functional groups, building strong and enduring relationships.
Experience in intellectual property post-grant procedures and litigation.
Transactional and contract experience, particularly as it relates to protection of intellectual property and due diligence.
Practical laboratory experience in chemistry or a related field.
Relocation assistance is available for this position.
Contact
To apply, please visit this website: https://basf.jobs/north-america-bc/job/Florham-Park-Senior-Patent-Agent-NJ-07932/465043001/.
Additional Info
Employer Type: Large Corporation
Job Location: Florham Park, New Jersey