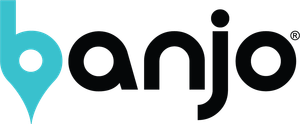 Banjo is looking for a Patent Agent to add to our team in Park City.
The idea for Banjo started when its Founder, Damien Patton, missed connecting with a life-long friend because of unstructured and isolated data. From that moment on, he was determined to solve one of the most common but difficult problems out there -- making the world's disparate data purposeful -- and doing so live. Over the past 7 years, Banjo has continued to pioneer technology that reinvents what's possible in a truly connected world.
Most companies have a mission statement. Banjo has a mission - To save lives and reduce human suffering by getting everyone live, validated information so they can make better decisions, faster.
Banjo is the world's first Live-Time Intelligence platform that gives decision makers the ability to KNOW INFORMATION NOW, to understand what is happening live, anywhere. With Banjo you will know more, so you can do more. Imagine how our world will change when decision makers know exactly what is happening, where it is happening, the moment it happens.
As a Patent Agent, you will actively work to protect a variety of cutting edge technologies in computer and data science. You will have an opportunity to work directly with members of Banjo's engineering team to identify subject matter worthy of patent protection. You will also assist Banjo's Patent Attorney in implementing corporate patent protection strategies to continue the expansion of Banjo's quickly growing patent portfolio.
It doesn't matter what school you went to or what company you worked for in the past. What matters is that you are passionate about what you do, you work well with a team, and you love a challenge.
We are a team of big thinkers and doers. We don't talk about things, we make them happen. In record time. Speed is a requirement but so is precision. We work smarter and harder. We are solving one of the world's biggest problems - making the world's disparate data purposeful….in live time.
Qualifications:
3-5 years experience with patent prosecution, including drafting and prosecuting patent applications in software and computer-related arts.
Strongly prefer candidates with an engineering or computer science background with experience drafting applications directed to computer related inventions
Extremely well-organized, able to develop aggressive timelines and meet deadlines
Proven analytical skills and understanding of engineering, computer science, and data science principles
USPTO admission required
Strong academic performance
Contact
In addition to submitting a unique cover letter and resume, please also submit or identify a patent application drafting sample. To apply, please visit this website: https://www.linkedin.com/jobs/view/patent-agent-at-banjo-1208729285/?utm_campaign=google_jobs_apply&utm_source=google_jobs_apply&utm_medium=organic.
Additional Info
Employer Type: Other
Job Location: Park City, Utah