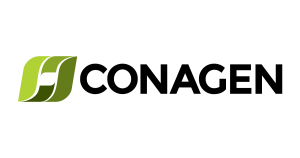 Conagen Inc.
We currently have an exciting opportunity for a patent attorney or patent agent to join our growing legal team. We are looking for a qualified, self-starter who may want to transition from law firms to a billables-free, R&D-driven environment. The position will report to the General Counsel, and will have plenty of opportunities to grow into other legal areas beyond IP.
Job duties will include:
Working independently and with outside counsel and foreign associates on patent and trademark prosecution and maintenance matters;
Supporting General Counsel, management and senior scientists to develop patent procurement and enforcement strategies;
Guiding company scientists and engineers to understand patent landscape and prepare invention disclosures;
Developing claim strategies and drafting patent applications;
Delivering internal training on IP-related topics;
Conducting landscape, patentability and freedom-to-operate analyses;
Drafting and negotiating nondisclosure, material transfer, license agreements; and
Providing legal advice in support of business development and marketing activities.
Apply via email to: karen.chan@conagen.com. In your application, please include:
a list of 5 patent applications drafted by the applicant in the biotech art as writing samples; and
an optional cover letter.
Additional Info
Employer Type: Small Corporation
Job Location: Greater Boston, MA