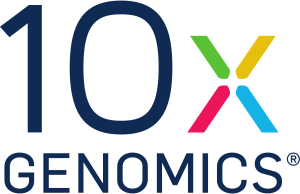 10x Genomics is seeking a patent agent to work at their headquarters in Pleasanton, CA.
About the role:
We are seeking an entrepreneurial, motivated and experienced patent agent to play a primary role with the company's strategic IP efforts worldwide. This patent agent will have a critical role in supporting 10x Genomics' business in connection with IP portfolio objectives, management and contribute on an individual basis to patent prosecution and maintenance.
What you will be doing:
Strategic contributor to the drafting, filing, prosecution, and maintenance of 10x's worldwide patent portfolio.
Able to provide hands-on direction and input to outside counsel, and to draft/review a wide variety of work product, including patent applications and office action responses.
Able to contribute to global patent strategy as needed over time with a focus on alignment of the patent portfolio with 10x's business needs, priorities and resources.
Interact with R&D at all levels, including group leaders and team members, to identify patent-worthy inventions and secure patents on 10x innovations.
Strategic contributor to IP due diligence, technology assessments and FTO analyses in potential strategic transactions (including M&A, licensing and financing).
Assist 10x counsel and outside counsel on IP-related proceedings, challenges, disputes and litigation.
To be successful, you will need:
Admission to the United States Patent & Trademark Office Bar.
Solid knowledge of global intellectual property laws & practices.
Minimum of 3-5 years' experience in life sciences, biotechnology or closely related patent areas with a strong preference for in-house experience.
Experienced in managing complex patent portfolios & strategies and developing commercially-relevant patent assets.
Advanced degree (preferably a Ph.D.) in biochemistry, molecular biology or chemistry; a strong technological aptitude for learning and working with a range of technologies; and a willingness to learn and engage with 10X employees and outside counsel in other technology areas including microfluidics, instrumentation, and software.
Excellent writing, communication, organizational, problem-solving, and analytical skills.
Strong interpersonal skills and ability to strategically educate and support fellow employees.
Self-directed and proactive, comfortable executing on multiple projects independently and in collaboration with others.
It will be fantastic if you already have:
Experience managing outside counsel is a plus
Experience in adverse proceedings (e.g., litigation, USPTO proceedings, EPO oppositions) is a plus
Apply online at:
https://www.10xgenomics.com/careers/
Additional Info
Employer Type: Other
Job Location: Pleasanton, CA