Tucker Ellis is seeking an Intellectual Property Litigation Associate with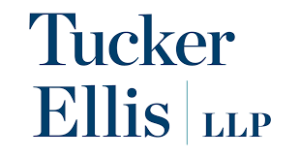 approximately 4-6 years of experience. The firm's nationwide practice will provide the candidate with an active and multi-faceted experience in Intellectual Property litigation, especially trademark enforcement, domain name, and cybersquatting matters.
Requirements:
Being committed to developing into a top quality lawyer is required. Strong academic credentials are required. Excellent writing, research and analytical skills are required. Being a good person who others want to work with and around is also required. The ideal candidate will have 4-6 years of experience with Intellectual Property litigation matters in federal court. Prior experience with Internet enforcement and domain name matters would be very helpful. Candidates from demographic groups historically underrepresented in AmLaw 200 law firms are encouraged to apply.
Apply online at:
denae.wunderle@tuckerellis.com
Please include cover letter, resume, writing sample and transcripts with your submission.
Additional Info
Employer Type: Law Firm
Job Location: multiple locations