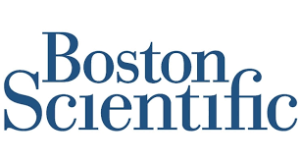 Boston Scientific, a large corporation, is seeking an IP council to work in Arden Hills, MN
About the role:
This IP Counsel will support the company's Rhythm Management business segment and provide legal advice and service on patents, copyrights, trademarks, licensing and related agreements. This includes evaluating patents and potential product infringement issues, overseeing outside counsel's preparation of patent applications and office action responses for filing in the U.S. Patent Office and foreign patent offices, participating in intellectual property aspects of mergers and acquisitions, representing the company in matters relating to intellectual property law, and providing other general legal advice where required. This position will be located in Arden Hills, Minnesota.
Your responsibilities include:
Directing the company's patent, copyright, trademark and intellectual property protection.
Directing the preparation and prosecution of the U.S. and foreign patent and trademark applications through outside counsel.
Preparing intellectual property acquisition or license agreements with third parties related to M&A transactions, acquisition, and licensing of patents and technology.
Reviewing third party patent portfolios for possible acquisition or licensing analysis.
Reviewing third party patents for product freedom-to-practice issues and preparing or obtaining appropriate opinions from outside counsel.
Providing legal advice in other areas such as: preparing and reviewing consulting agreements, confidentiality agreements, marketing promotional material, and other agreements.
Reviewing status of outside counsel work by meeting, communicating, and reviewing documentation ensuring the work, methodology, and costs meet the company's expectations.
Facilitating Patent Review Board meetings by leading discussions, managing action items and delegating responsibility for follow-up items to committee members ensuring resolution of agenda topics.
Providing IP training to BSC employees.
Potentially managing and/or supervising the work product of more junior counsel and/or other IP legal professionals.
What we're looking for:
Basic Qualifications
JD admitted to a state bar in good standing
Registered US Patent Attorney
Strong academic background
Minimum 3 – 10 Years legal experience with reputable law firm or corporate legal department
Minimum 2 – 5 Years patent prosecution experience
Some IP Litigation or M&A Experience
Preferred Qualifications
Biomedical, electrical, or related engineering degree
Medical device experience
Requisition ID: 479777
Apply online at:
https://bit.ly/3brGHes
Additional Info
Employer Type: Large Corporation
Job Location: Arden Hills, MN