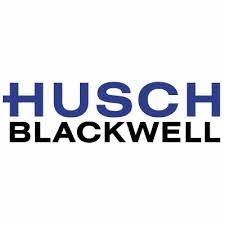 Husch Blackwell LLP, a national law firm, has an immediate opening for an Intellectual Property Transactional Associate with three to five years of experience. Kansas City, St. Louis, Milwaukee, and Omaha are preferred locations, however, we will consider candidates for any of our offices including our virtual office, The Link.
The ideal candidate will be registered with the USPTO. The candidate must have an excellent academic record, proficient writing skills, strong interpersonal skills with the ability to work well with a team, superior judgment, the ability to effectively handle multiple projects, and the ability to articulate legal strategies and courses of action. The candidate should have experience preparing and prosecuting mechanical and electromechanical patent applications, both in the United States and internationally. Experience with patent opinion work including freedom to operate and validity opinions is also preferred.
The ideal candidate may also have experience with intellectual property transactions including, but not limited to, complex technology transactions, SaaS agreements, software license agreements, development agreements, reseller agreements, master service agreements, maintenance and support agreements, transition services agreements and other aspects of technology transfer, and communication with opposing counsel and clients.
Candidates should have an active bar license in the state corresponding with the office to which they are applying or commit to obtaining one as soon as possible. We look for dynamic and entrepreneurial individuals with varied backgrounds, interests, and experience for a diverse candidate pool.
We offer competitive compensation and a comprehensive benefit package including medical, dental, vision, 401K and much more.
Qualified candidates should submit a cover letter and resume through our online application process at www.huschblackwell.com.
Apply online at:
https://www.huschblackwell.com/careers/attorneys
Include resume and cover letter with your submission.
Additional Info
Employer Type: Law Firm
Job Location: Multiple Locations