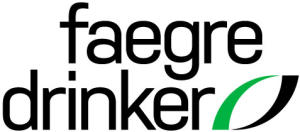 Faegre Drinker is actively recruiting an Intellectual Property Patent Agent or Technical Specialist to join our thriving Intellectual Property practice. This position offers the opportunity to be involved with all aspects of patent preparation and prosecution in our Chicago, Denver, Fort Wayne, Indianapolis, Minneapolis, Philadelphia, Washington DC, or Wilmington offices.
Successful candidates should have at least a Masters and preferably a Doctoral degree in a biological science, such as immunology or biochemistry. This position will further enhance our expertise in biotechnology and biochemistry patent work while offering the opportunity to do sophisticated work with excellent clients. Exemplary technologies include immuno-oncology, vaccines, industrial enzymes, plant biology, food science, and nutraceuticals. Candidates must be collaborative and motivated to succeed in a client-focused, team-oriented environment. Preferred candidates will have 5+ years of experience, excellent academic credentials, strong writing skills and professional recommendations. Current status as a registered patent agent is not a requirement, but is preferred as are former patent examiners.
If you are looking for an opportunity with a growing, collaborative firm, please apply online and include a cover letter, resume, writing sample and transcripts.
Pursuant to Part 2 of the State of Colorado's Equal Pay for Equal Work Act (C.R.S. §§ 8-5-201 to 8-5-203), employers are required to provide expected compensation for posted positions resident in Colorado. The salary range for this position in our Denver office is $138,000-$172,000. Actual salary will vary and may be above or below the range based on experience. The range listed is just one component of Faegre Drinker's total compensation and benefits package for associates, which includes productivity and discretionary bonuses; life, health, accident and disability insurance; and a 401(k) plan.
Apply online at:
https://apply.faegredrinker.com/virecruitselfapply/ReDefault.aspx?FilterREID=4&FilterJobCategoryID=25&FilterJobID=730
Please apply online and include a cover letter, resume, writing sample and transcripts
Additional Info
Employer Type: Law Firm
Job Location: Chicago, Denver, Fort Wayne, Indianapolis, Minneapolis, Philadelphia, Washington DC, or Wilmington