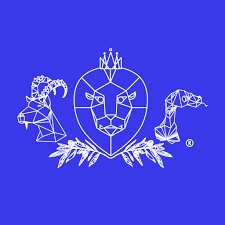 Wilson Dutra, a small law firm, is seeking a Patent Apprentice (Patent Attorney) to work remotely.
Do you get energy from being exposed to new technology daily? Do you find joy in describing a wide range of innovations? Do you enjoy interacting with startups, entrepreneurs, and pioneers of industry? Are you someone who can find the most fascinating and technical aspects of even basic concepts and ideas? Do people say that your patent drafting skills are second to none? Do you read patent applications in your free time for "fun"? Do you have an amazing knack for convincing Examiners that your claims truly represent a new invention? Do you have at least 2+ years experience drafting patent applications and responding to patent office actions? If so, have we got an opportunity for you!
Specifically, we are looking for someone to draft patent applications, sit in with client meetings, and respond to office actions. Preferably, you feel comfortable speaking with Examiners or are willing to learn.
A patent attorney here at Wilson Dutra represents the Voice of Technology and is the first impression our inventors have of our interpretation of their innovations. A patent attorney would be responsible for listening to and understanding client written and verbal description ns of their inventions. A patent attorney further knows how to expand the scope of protection beyond the immediate iteration the client presents. A patent attorney needs to think beyond what is right in front of them and be creative in their descriptions and arguments. A patent attorney is integral to the very success of our clients.
Here are a few ideal attributes we would be looking for from you:
1. Persistence
2. Curiosity
3. Love fun.
4. Love tech.
5. Love learning.
6. Truly, truly, truly, (1 more) truly enjoy helping people every single day.
7. Have an attention to detail.
8. Comfortable working virtually/remotely.
9. Drafting maestro.
10. Friendly, professional, and collaborative with others, including our team and clients.
11. Be fluent in and comfortable with patent law.
12. Extensive experience with drafting patent applications and responding to office actions.
13. Comfortable with the Microsoft Office Suite including Visio.
14. Experience in or willing to learn how to work with or building out patent portfolios.
15. Be admitted to (and in good standing with) the Patent Bar.
16. Be admitted (and in good standing) in a State Bar.
17. 2+ years experience drafting patent applications and responding to office actions.
18. Familiarity with international patent law.*
19. Computer science background.*
* If you have an abundance of the other ideal attributes…please don't let these dissuade you from applying!
Key Responsibilities:
1. Draft patent applications by collaborating with the patent team to build out robust specifications and drawings.
2. Work with clients to extract meaningful and in-depth disclosures.
3. Juggle multiple patent tasks at the same time, while being able to prioritize based on internal and external deadlines.
4. Draft responses to patent office actions and collaborate with Examiners to successfully argue for allowance.
5. Draft carefully and strategically constructed claims that truly represent the technology.
6. Participate in weekly team meetings, both fun and work-related.
7. Complete matters within expected delivery dates without compromising on quality.
8. Capture and translate client ideas that resonate our clients to a point where they think the patent application embodies their point of view.
9. Independently handle day-to-day decision-making on assigned matters.
10. Develop case strategy and provide leadership and direction to Clerics and other team members regarding case work.
11. Conduct intense point-related research and analyze case-specific legal issues to prepare documentation.
12. Prepare patent applications, patent office action responses, research responses.
13. Work collaboratively with the team, including staff members at all levels of experience and knowledge.
14. Communicate daily with status updates to ensure meeting internal timelines.
Apply via email to:
https://www.wilsondutra.com/patent-apprentice-patent-attorney/
Since this is not a typical position, we are not looking for a typical cover letter. Please provide and describe your favorite public patent application that you drafted. Please be detailed as to why you enjoyed this particular patent application so much. Email us at info@wilsondutra.com with both your resume and cover letter or through our website. (Applications without a resume and personalized cover letter will not be considered, so, you know…please do that. If you do not hear from us and are revisiting this post to figure out why, it is likely because you did not send us these materials with your inquiry!) We look forward to hearing from you!
Additional Info
Employer Type: Law Firm
Job Location: Remote