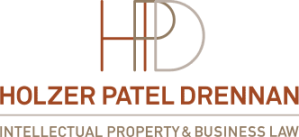 Holzer Patel Drennan has a position for a Patent Attorney with 5+ years of experience preparing and prosecuting patent applications. Qualified candidates will have an undergraduate or advanced degree in electrical, mechanical, chemical, biotechnology, or computer-related discipline. A portable book of business is preferred. Candidate must have the ability to further develop a diverse intellectual property practice. The hired candidate will work at the Denver, CO office location. Trademark, transactional, licensing, and/or copyright experience is a plus.
Applicable bar membership is required.
The current anticipated salary is $80,000-$200,000. Actual salary will vary and may be above or below range, commensurate with experience and portable book of business. All inquiries will be kept in strict confidence.
To apply, please send resume, writing samples and cover letter to: employment@hpdlaw.com
Additional Info
Employer Type: Law Firm
Job Location: Denver, CO