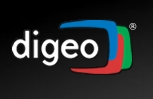 Digeo v. Audible (Fed. Cir. 2007)
Digeo bought its patent out of bankruptcy and sued Audible for infringement. A bit of background on the patent: Two of the named inventors are brothers – Edward and Oliver Chang. Oliver signed the assignment and power of attorney forms on behalf of the estate of his "deceased brother Edward." During litigation, the facts revealed that Edward is alive and thus, not deceased. Digeo's case was therefore dismissed for lack of title. (The bankruptcy purchase did not convey legal title because the assignment was forged.)
The appeal here focuses on the sole question of whether the district court properly denied Audible its attorney fees. Under Section 285 of the Patent Act, attorney fees may be awarded in exceptional cases. The CAFC has limited those exceptional cases to "bad faith" litigation that is "vexatious, unjustified, or frivolous."
Rule 11 Sanctions and Exceptional Case: FRCP Rule 11 has an interesting burden shifting procedure. Once a movant establishes non-frivolous allegations of Rule 11 violations, the burden shifts the the accused violator to show the reasonableness of its actions. Section 285 operates differently — there is no burden shifting and the exceptional case must be proven by clear and convincing evidence. The two rules are linked in that a court's finding of a Rule 11 violation can be then used to prove that the case is exceptional. Here, there was no finding of a Rule 11 violation and Audible's plea for a burden shifting procedure were denied.
"Therefore, the burden here is not on Digeo to show it conducted a reasonable pre-suit investigation into … its legal title…. Instead, the burden is on Audible to prove by clear and convincing evidence that the case is exceptional by showing that Digeo brought a frivolous lawsuit because it knew or should have known that it lacked legal title."
No Heightened Standard for Bankruptcy Purchases: When you buy something "as is," a smart buyer conducts a more thorough pre-purchase check. Audible here argued that plaintiffs who purchase patents "as is" should also live under heightened pre-filing investigation requirements because of the greater likelihood that the patent is faulty. The court disagreed with that argument — noting that even "negligent conduct does not suffice to establish that a case is exceptional."
Walking away, the rule is that a patentee has no duty to conduct a pre-litigation title search unless he "knew or should have known its legal title was defective." Of course, Digeo won this battle, but lost the overall case because of the faulty title.
The court also denied Audible's motion for additional discovery to examine any pre-filing misconduct by Digeo. Audible was unable to establish the requisite "reasonable probability that the outcome [of its Section 285 motion] would have been different had discovery been allowed."