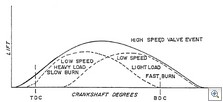 Burandt v. Dudas (Fed. Cir. 2008)
Burandt's patent expired in 1994 for failure to pay the maintenance fee. His former employer held legal title to the patent — although Bruandt arguably held an equitable interest in the title. At that time, Bruandt was also mentally disabled. It was not until December 2001 (seven years later) that Bruandt learned of the expiration.
Burandt took several years to obtain legal title to the patent and then file a petition asking the PTO to accept an unavoidably delayed payment of the maintenance fee. (37 C.F.R. 1.378(b)). The PTO rejected his plea as did the U.S. District Court. Burandt argues that the PTO's refusal to revive the patent was "arbitrary, capricicious, [and] an abuse of discretion" and consequently, a violation of the Administrative Procedures Act (APA).
On appeal, the CAFC panel sided with the PTO — finding that the Patent Act (Section 41(c)(1)) gives the PTO director discretion to accept late maintenance fees "if the delay is shown to the satisfaction of the Director to have been unavoidable."
"While it may well have been the intent of Congress to permit patentees to avoid the inequitable loss of patent rights, Congress gave the Director the responsibility of determining the circumstances under which a late payment may be waived."
In this caes, Burandt's former employer – as legal title holder – was responsible for taking reasonable care to pay the maintenance fees. Here, the court distinquished between the legal title holder and an equitable title holder:
"[I]t is the actions of the party responsible for making payments of the maintenance fees, the legal title owner, that must be considered when evaluating unavoidable delay under 35 U.S.C. § 41(c)."
In the court's view, the legal owner is the "owner of record." Thus, because the former employer was still "the owner of record [it had] the legal responsibility of paying the maintenance fees."
In the somewhat similar case of Futures Technology v. Quigg (E.D.Va 1988), the district court allowed an equitable title holder to revive an application that had been abandoned by the owner of record. The CAFC formally distinguished this case as (1) not binding precedent and (2) dealing with a pending application rather than an issued patent. In addition, the court noted that in Futures Technology, the equitable title holder had asked the owner of record about the patent application on a more regular basis and the legal title holder had made misrepresentations to the equitable owner.
Expired patent remains expired.
Notes:
Hunton & Williams apparently handled the case pro bono on Burandt's behalf.