Joff Wild of IAM Magazine has posted a 40-minute video of a recent interview with USPTO Director David Kappos.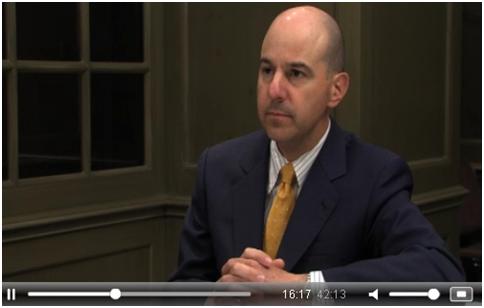 Some interesting points:
Allowance rate is up about 3% over last year. At the same time, the USPTO is making more rejections than ever.
USPTO Interview Rate is up 60% over last year. Director Kappos believes that interviews have been very important for the process of negotiating a set of final claims that are allowable.
The USPTO is considering potential tools that can help applicants file better patent applications. These include best practices guidelines and potential automated tools that highlight possible problems in applications.
Hope for the three-track examination system is implementation in under two-years from now.
Dramatically improve handing of the PCT. And, at the same time champion PPH.