Pachira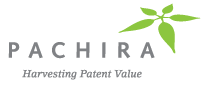 provides patent owners with licensing programs that generate maximum financial return with minimum risk for its clients involved with semiconductor and electronics engineering for which there is U.S. patent protection.
As a member of our Licensing team, our Principal Technology Advisor will be responsible for the technical support for our client's patents when developing technology infringement cases. Working closely with our team, this role will continue to provide technical support for any of our clients' follow-on licensing or litigation programs.
The Challenge
• Review clients' portfolio of patents and assemble the technical arguments for building infringement cases
• Working closely with the Licensing team, prepare analysis documentation and assist with the presentation to our clients
• Manage relationship with external engineering resources; tracking spend relative to assigned budget
• Prepare and present technical arguments with litigation partners and assist with the ongoing technical support as required
• Track and report on the licensing team's performance metrics
Your Expertise
• Minimum 10 years experience in an engineering environment, with a Masters or Bachelor degree in Engineering
• Knowledge and experience with a variety of technology areas, including: software, systems, semiconductor or micro-electronics
• Patent Agent or demonstrated experience working with patent litigations and/or licensing
• Proven ability to work with minimum supervision to achieve results
You have strong communication, presentation and interpersonal skills coupled with the ability to work in a dynamic team environment. You have a keen interest in many technology areas with a desire to research and learn.
Contact:
Apply by emailing Pachira at: hr@pachira.com.
Additional Info:
Employer Type: Small Corporation
Job Location: Ottawa, Ontario, Canada