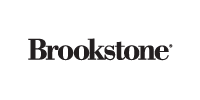 Brookstone, one of the nation's most exciting specialty retailers, known for its high-quality, innovative products and gift ideas, is searching for Intellectual Property Counsel to work in our Merrimack, NH Headquarters location. This is an excellent opportunity to work in a dynamic and challenging environment where you'll have the opportunity to help shape a leading national brand and also enjoy a competitive salary/benefits package that includes a generous store discount. EOE
Summary:
To assist the General Counsel in providing intellectual property advice and services to the Company. This position will dedicate substantial time to patent, trademark and product development matters.
Responsibilities:
• Develop and maintain a Company-wide intellectual property strategy
• Responsible for patent clearance projects for new products.
• Patent prosecution (design and utility)
• Provide guidance to product development, merchandising, advertising and store
operations teams regarding intellectual property concerns in their respective
areas, including IP due diligence and freedom to operate
• Drafting and reviewing licensing agreements and other documents relating to
various inbound and outbound licensing arrangements.
• Management of IP litigation matters
• Assisting the General Counsel and the Company with various other legal issues
and projects as they arise.
Education & Experience:
Required:
• B.A. or B.S. and J.D. degrees from accredited institutions; State and Patent bar membership
Desired:
• NH bar membership.
• The successful candidate will have a minimum of five years experience as a lawyer preferably with some law firm and in-house intellectual property experience.
• The lawyer need not have broad experience in every category listed above, but must be willing to learn these areas as applicable.
• Very strong writing and draftsmanship skills are required.
• Strong communications skills are a must.
• Ability to work well in a collaborative team environment with a strategic and practical approach to addressing intellectual property related issues and concerns.
Note: Regular and reliable attendance is a basic requirement of this position.
Contact:
Qualified candidates may apply online at hr@Brookstone.com. Please include in the title of the email the position you are applying for and your name. Also include a cover letter, resume and salary history/expectation. Job Reference: 16-12.
Additional Info:
Employer Type: Small Corporation
Job Location: Merrimack, New Hampshire
Brookstone is committed to providing Customers with unique products that solve common problems in uncommon ways. And this philosophy translates into a corporate culture that's collaborative, creative and receptive to new ideas.