Volpe and Koenig, P.C.,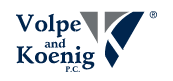 is is an energetic and forward thinking intellectual property law firm. The firm has a substantial foreign client base that includes a significant Japanese practice. We are seeking a Japanese speaking patent paralegal for our Center City office. We currently have one native Japanese employee in Japan and are seeking to improve our language abilities to better communicate with our clients in Japan.
Responsibilities:
• Work as liaison with attorneys/agents/technical advisers in Philadelphia, Princeton and Japan
• Responsible for all translation needs
• Drafting responses to USPTO
• Drafting correspondence in response to foreign applications
• Drafting, finalizing and filing PCT Communications
• Prepare summaries of prosecution clients
• Assist trademark attorneys with issues related to Japanese trademark clients
• Assist in e-mail, telephone and written communications as needed
• Assist with assuring that Japanese clients receive outstanding service
Requirements:
• College Degree and paralegal certificate
• Intellectual Property experience required; lawfirm experience preferred
• Must be fluent in English and a native Japanese speaker (written and verbal) with knowledge of Japanese terminology in a lawfirm setting
• Understanding and knowledge of Japanese corporate culture, particularly in research and development organizations
• Professional demeanor with the ability to articulate complete ideas in both English and Japanese
• Familiarity with Japanese problem solving procedures in a corporate environment
• Proficiency in Microsoft Office Suite
Contact:
We offer a competitive salary and benefits package. For immediate consideration, send resume and salary requirements to careers@vklaw.com. Volpe and Koenig, P.C. is an Equal Opportunity Employer.
Additional Info:
Employer Type: Law Firm
Job Location: Philadelphia, Pennsylvania