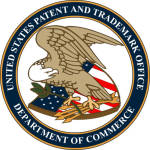 The USPTO has recently posted a job announcement for a Regional Director to lead the Rocky Mountain Regional Office in Denver, Colorado. The Regional Director is responsible for general oversight of the Denver satellite office as the most senior ranking official representing the USPTO. Duties of the Regional Director may include the development of outreach and educational programs throughout the region, regular updates on space management issues, budget items, and personnel concerns.
Please visit the USPTO's Rocky Mountain Regional Office internet page for more information regarding the office.
Contact
The job announcement for the Regional Director position can be found here: https://www.usajobs.gov/GetJob/ViewDetails/399328200. The person selected for the position will be based in Denver, Colorado. This job announcement is open through April 28, 2015.
Additional Info
Employer Type: Government
Job Location: Denver, Colorado