GTC Law Group LLP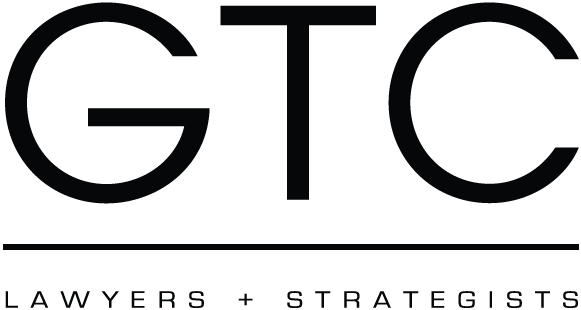 has a thriving patent strategy and patent prosecution practice and is seeking a highly experienced patent attorney having extensive experience in both the preparation and prosecution of patent applications and the management of large, strategically-developed portfolios. In addition, as part of management of various client portfolios, the attorney will supervise multiple internal teams consisting of one or more patent prosecutors, technical specialists, project managers and paralegals.
In addition to supervising the team for preparation and prosecution, the attorney must absorb the subject matter and strategy for the existing portfolio and ensure that all preparation and prosecution is executed in a manner consistent with the strategy.  The attorney must also be generally proficient in other non-patent legal areas in order to identify other issues and work with the firm's non-patent practices to serve client needs.
The firm's patent prosecution practice is comprised of accomplished lawyers, technologists and entrepreneurs who operate in a unique, virtual and IP-centric environment.  Notwithstanding the firm's decentralized nature, the following locations are preferred for this position: Pittsburgh, PA, Boston, MA and Washington D.C.
Position Requirements
7+ years as a practicing registered patent attorney, with at least 4 of such years in a law firm
Extensive experience drafting and filing patent applications
Demonstrated experience as lead counsel for the prosecution of large, subject-matter/priority linked patent applications
Demonstrated experience simultaneously managing multiple active client portfolios, domestically and internationally
Extensive experience with filing procedures and formalities
Excellent written and oral expression
Extensive experience as lead and primary contact for clients
Experience representing both early stage and mature companies
Strong team leadership skills
Demonstrated experience leading and managing teams of associates, technical specialists and paralegals
A background preparing and prosecuting applications in one or more of the following technical areas: electrical engineering; computer hardware, software, and architecture; e-commerce; medical devices; imaging; automotive systems and/or mechanics; mechanical and electromechanical
Must be willing to work remotely, and manage remote teams of personnel
Must be willing to travel
Additional Beneficial Experience
Patent litigation or litigation support experience
Experience in administrative patent proceedings such as Reexaminations, Interference and Derivation proceedings, Inter Partes Review, Post Grant Review, including administrative appeals related to any of the above
Experience with the management of patent and trademark docketing software, recordkeeping, office and file management procedures
Entrepreneurial spirit
Personal Attributes
High level of integrity and dependability with a strong sense of urgency and results orientation
Collaborative style and a strong personal commitment to teamwork
Demonstrated ability to communicate well at all levels of the organization
High comfort level with work in a "virtual" environment and eagerness to build relationships and serve and manage personnel at remote locations
Contact
If you are interested in this opportunity and your qualifications match the above, please send your resume and cover letter to Jillian Couling at jcouling@gtclawgroup.com. Please note that only those candidates selected for an interview will be contacted.
Additional Info
Employer Type: Law Firm
Job Location: Pittsburgh, Pennsylvania; Boston, Massachusetts; and Washington D.C.

GTC Law Group LLP (the "firm" or "GTC") specializes in Intellectual Property Strategy, Mergers & Acquisitions and Business & Technology Transactions for IP-centric companies and institutions worldwide. GTC is a Massachusetts registered limited liability partnership headquartered in Westwood, Massachusetts, with an affiliated entity in Toronto, Canada. GTC has attorneys and other personnel working in several cities on a "virtual" office model in which most personnel work from home offices.