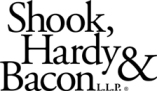 The Kansas City office of Shook, Hardy & Bacon LLP is seeking associates in patent prosecution to join their Intellectual Property Section. Candidates will need to have 2+ years of patent prosecution experience and be patent bar eligible. A technical background in either Electrical Engineering, Computer Engineering, or Computer Science is preferred.
Shook offers a solid history and a proven reputation of excellence, with a support team of complex, science-intensive specialists and stellar resources to solidify its strength and leadership in IP prosecution. Candidates should have a strong academic record from a nationally respected law school and an equally impressive undergraduate degree.  No third party submissions please.
Contact
Apply online by visiting this link: https://secure.shb.com/legalapply/virecruitselfapply/ReDefault.aspx?FilterREID=8&FilterJobCategoryID=3.
Additional Info
Employer Type: Law Firm
Job Location: Kansas City, Missouri