McAndrews Held & Malloy Ltd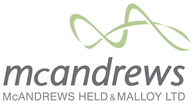 is seeking an experienced pharma and biotech patent prosecution attorney; degree in organic chemistry or a biotech discipline with at least 3, preferably more, years of hands-on experience in interacting with inventors, drafting and prosecuting US and OUS patent applications, and managing portfolios.  Advanced degree (MS or Ph.D.) strongly preferred but not essential.
Contact
To apply, email us at: pharmbio2016@mcandrews-ip.com.
Additional Info
Employer Type: Law Firm
Job Location: Chicago, Illinois