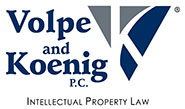 Volpe and Koenig, P.C., an Intellectual Property law firm with offices in Philadelphia and Princeton, has an opening in either office for a mechanical prosecution attorney with at least three years of independent patent prosecution and preferably litigation experience.
Responsibilities:
• Participate in all phases of complex patent litigation work
• Preparation and prosecution of moderate to complex patent applications
• Preparation of claim charts for infringement analysis and IPR petitions
• Conduct IP related due diligence
• Independent docket management for domestic and foreign prosecution
• Effective written and oral communications with clients
Required Skills and Experience:
• Bachelor of Science in Mechanical Engineering,
• JD and admission to practice before the US Patent Office
• 3+ years of patent prosecution experience
• 2+ years of patent litigation experience
• Excellent patent analysis ability
• Ability to interface independently with clients
• Strong technical and legal background
Contact
To apply, please email Beth Collins at bcollins@vklaw.com.
Additional Info
Employer Type: Law Firm
Job Location: Philadelphia, Pennsylvania

Volpe and Koenig, P.C. is a growing Intellectual Property law firm with offices in Philadelphia, PA and Princeton, NJ. Our expanding practice welcomes employment inquiries from talented attorneys, patent agents, subject matter experts, paralegals and support staff. Committed to a superior workplace environment, Volpe and Koenig has been named one of the Top Workplaces in the Philadelphia Region for two consecutive years. We believe our staff, who are dedicated to our clients' and firm's success, make Volpe and Koenig, P.C. a great place to work. Volpe and Koenig, P.C. provides an exciting and developing career path, opportunities for community involvement, and the chance to interact with some of the most advanced colleagues and clients in the international IP world. In addition, we offer the following benefits: • Generous health benefits package • Life and disability insurance • 401(k) retirement plan and profit sharing • Transit checks Volpe and Koenig, P.C. is an Equal Opportunity Employer. No solicitations.