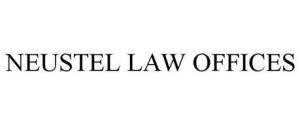 Neustel Law Offices, LTD has an entry-level position available for a full-time or part-time remote patent attorney to assist with patentability search opinions, patent applications, patent prosecution.  Opportunities to assist with patent infringement analysis, patent infringement litigation and related legal research are also available.  A significant amount of our patent prosecution work involves ecommerce, software, mechanical and electro-mechanical related inventions for startups and small companies.  This is a great opportunity for an ambitious patent attorney that has a strong desire to learn the various aspects of the practice of patent law.
EDUCATION
The ideal candidate is a U.S. patent attorney with at least a B.S. in mechanical engineering, electrical engineering, or computer science.  However, candidates with a B.S. or advanced degree in other technical fields will be considered.
EXPERIENCE
The ideal candidate will have at least 5 years of patent prosecution experience.  However, exceptional candidates with less experience will be considered.
RESPONSIBILITIES
The candidate will focus mainly on patent related matters such as:
- Patentability Analysis and Opinions
- Patent Application Preparation and Prosecution
- Patent Infringement Analysis and Research
There may also be opportunities to be involved in trademark related matters, such as trademark searches, trademark applications and trademark infringement matters.
BENEFITS
We provide a generous compensation package with no minimum hourly requirement.  Relocation is NOT required as our patent law firm provides for remote employment in all 50 states and candidates may work from their home.  We will consider qualified candidates in any part of the United States.  Full-time and part-time opportunities are available.
Contact
Send your resume and a writing sample by email to careers@neustel.com.
Additional Info
Employer Type: Law Firm
Job Location: Telecommute