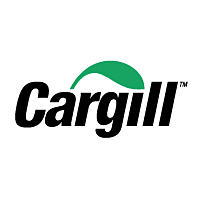 Cargill is an international developer, manufacturer and marketer of food, food ingredient, agricultural, financial and industrial products and services. Founded in 1865, our privately held company employs more than 130,000 people in over 60 countries . We help customers succeed through collaboration and innovation and are committed to sharing our global knowledge and experience to help meet economic, environmental and social challenges.
Cargill is seeking to hire a patent lawyer at its worldwide headquarters in the Minneapolis area. This is an in-house lawyer position within Cargill's Worldwide Law Team, which is comprised of approximately 400 legal professional (including 200+ lawyers) working in over 30 Cargill offices globally.
The lawyer filling this position will provide legal counsel to Cargill, Incorporated and its affiliates as an in-house lawyer and will be part of the Cargill Law Department's Intellectual Property Team. This lawyer will work closely with various Cargill businesses and its technology function. This lawyer will also work collaboratively with other Cargill lawyers and paralegals who provide legal counsel to Cargill worldwide as part of a multidisciplinary team.
Principal Accountabilities
Preparing and prosecuting patent applications, developing disclosures and counseling inventors with a commercial focus;
Coordinating general patent activities, including leading intellectual property review team meetings, providing patentability and infringement opinions and developing patent strategies;
Providing legal counsel to Cargill's businesses, including due diligence and the preparation and negotiation of various agreements relating to acquisitions, dispositions, joint ventures, technology licenses, research and development agreements, confidentiality agreements and other transactional matters;
Developing, coordinating and providing training for key employees on intellectual property matters; and
Providing legal counsel and support related to pre-litigation evaluations and on-going litigation matters as they may arise
Required Qualifications
License to practice law in Minnesota (or if currently licensed in another state the ability to become licensed in Minnesota) and registration to practice before the U.S. Patent and Trademark Office.
Bachelors of Science in chemical, biochemical, food technology, chemical engineering or biological arts.
2+ years of experience as a patent lawyer, including significant experience drafting priority patent applications and preparing substantive office action responses.
Strong strategic and commercial conceptual strength.
Creative, resilient and flexible style and approach to solving legal problems.
Demonstrated ability to have a broad perspective and approach work with curiosity.
Ability and desire to work with diverse teams in meeting corporate goals and missions.
Excellent communication, advocacy and drafting skills.
Ability to effectively manage conflict and apply judgment in counseling.
****Ability to travel US & Globally****
Preferred Qualifications
Advanced degrees in biotechnology and at least 2 years of experience preparing and prosecuting biotechnology patent applications preferred.
Excellent academic track record (top 25% of law school class is strongly preferred)
Agreement and/or opinion experience
Contact
To apply, please visit this website: https://cargill.taleo.net/careersection/2/jobdetail.ftl?lang=en&src=REF-12&job=WAY05474.
Additional Info
Employer Type: Large Corporation
Job Location: Wayzata, Minnesota