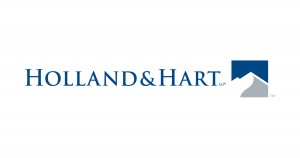 Holland & Hart's IP group is seeking a mid-level attorney to join its IP Litigation practice in Boise, Boulder, or Denver offices.
Requirements: Successful candidates will have at least 3 years of major patent litigation experience at top tier law firm, be team oriented with strong written and oral communication skills, and have excellent professional recommendations. Experience and interest in trademark litigation a plus. An excellent academic record is required.
Contact
To apply, please visit this website: http://careers.hollandhart.com/viSelfApply/viRecruitSelfApply/ReDefault.aspx?Tag=882ba420-7fe1-4fd0-82d8-ead31d38c03a. Please apply online and submit resume, cover letter, and transcript. Please address cover letter to Michelle Stoeckel, Recruiting Coordinator. Should you have issues with the online application form, please contact mhstoeckel@hollandhart.com.
Additional Info
Employer Type: Law Firm
Job Location: Boise, Idaho; Boulder or Denver, Colorado