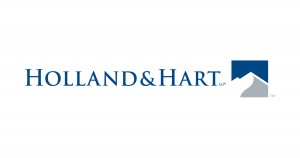 Holland & Hart is looking to bring in exceptional EE patent attorneys with 1-4 years of experience, for our dynamic, growing electronics and computer patent practice. We represent some of the largest and most innovative technology companies in the world, and have a unique, collaborative environment focused on excellence, teamwork, and work/life balance.
Requirements: Applicants should have a strong academic record in both undergraduate and law school and a degree in electrical engineering (although stellar Physics/CS candidates will be considered). Wireless communications experience is very desirable. Industry experience and/or large firm experience a plus. Collaboration is a core part of our success, so we are seeking team players who want be a part of one of the finest EE patent groups in the country. The positions are open for our Boulder, Boise, Denver or Salt Lake City office.
Contact
To apply, please visit this website: http://careers.hollandhart.com/viSelfApply/viRecruitSelfApply/ReDefault.aspx?Tag=882ba420-7fe1-4fd0-82d8-ead31d38c03. Qualified candidates should apply online and submit their resume, cover letter (please specify which office you are applying for), brief writing sample (publicly available patent application or office action responses or other technical writing) and law school and undergrad transcripts. Please apply online. Should you have issues with the online application form, please contact Michelle Stoeckel, Recruiting Coordinator at mhstoeckel@hollandhart.com Holland & Hart LLP is an Equal Opportunity Employer. No unsolicited resumes from search firms or phone calls, please.
Additional Info
Employer Type: Law Firm
Job Location: Boulder or Denver, Colorado; Boise, Idaho; or Salt Lake City, Utah