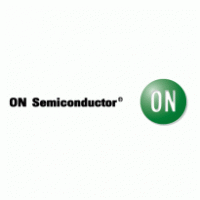 ON Semiconductor is seeking a Patent Attorney.
Description: 
Assist in conducting freedom to operate (FTO) review for new product development, IP landscape review and competitive patent analysis.
Support IP creation processes, including new innovation submission, patentability studies, patent committee review, patent application and prosecution.
Work closely with local business units and develop a deep knowledge of research and product development to identify strategic areas for IP portfolio development.
Report local IP issues to headquarters and provide background analysis and recommendations. Effectively communicate legal IP advice and analysis to business and technical team members/leaders.
Lead and/or support all aspects of local IP activities, programs, initiatives and trainings.
Participate in drafting, negotiating and reviewing IP agreements, including: license agreements, development agreements, supply agreements, and/or confidentiality agreements with local parties.
Support litigation activities as needed, including managing and conducting document preservation and collection activities and identifying and interviewing personnel in Korea for foreign litigation.
Participate in managing Korean outside counsel to improve efficiency and quality.
Monitor, report and advocate latest development in IP laws, regulations and trends in Korea for the benefit of the company.
Qualifications:
Qualified as Korea Patent Attorney or Attorney at Law specialized in IP Law with at least 3-years of experience.
A BS degree in Engineering (EE preferred) with a strong preference for previous engineering/semiconductor experience.
Driven and self-motivated, positive attitude and a team-player.
Capable of working with business managers and engineers as a partner on various IP issues.
Fluent in Korean and English. Good communication and writing skill.
Contact
To apply, please email sangjoon.jeon@onsemi.com.
Additional Info
Employer Type: Large Corporation
Job Location: Bucheon, South Korea